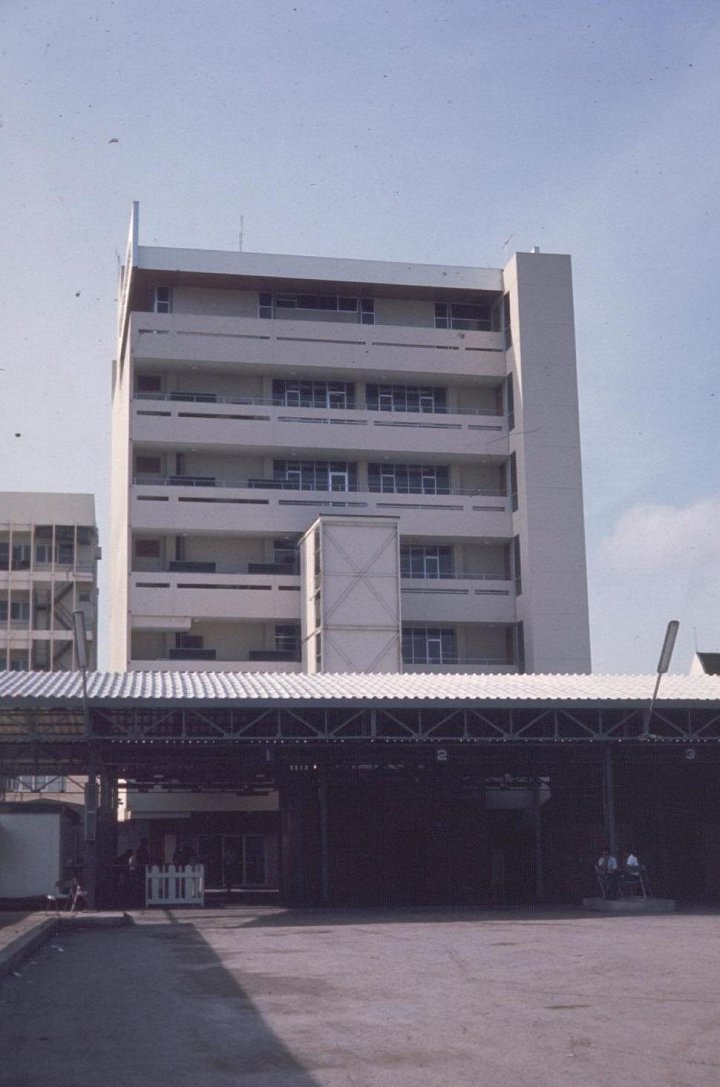 Ground-level also provided covered bus-loading and baggage handling area in the rear. We saw people with many different emotions back here. We saw the troops, joyful about going home. Too often we had to deal with a sorrowful Thai woman who was left behind even though she and her departing husband were married under Thai law. I have often wondered how many American-Thai babies were also left behind.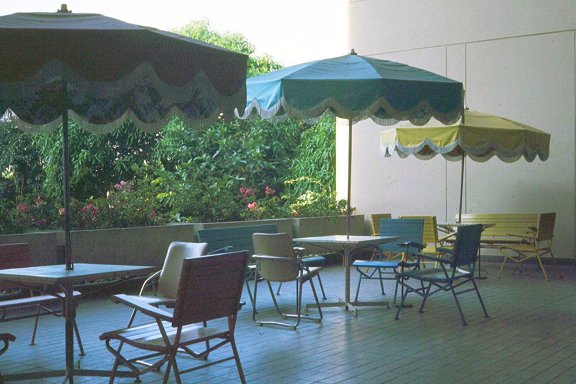 Second floor: Departure lounge and souvenir shop. This scene is a patio off the Departure lounge. From here we watched President Nixons motorcade pass by during his visit to Thailand in July 1969.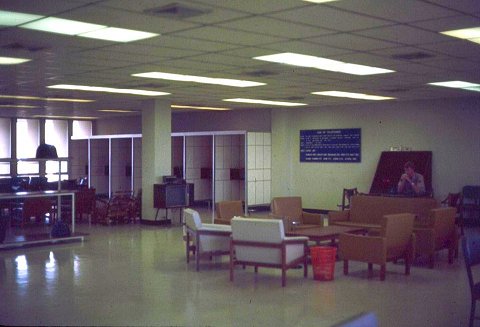 Sixth floor: Space Available lounge, Immunization, R&R Office, commercial airline booking, and telephone bank. The TV set is significant to me: on 20 July 1969 I watched the live telecast of Neil Armstrongs landing on the moonone of those events you always remember where you were when it happened.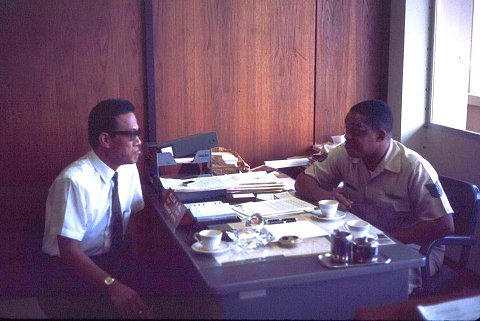 Fifth floor: Passenger Services office, Tri-Services ATCO office, Billeting office, and Protocol lounge. MSgt. Hill, Passenger Service NCOIC, is shown conferring with the coordinator representing the Thai contractor.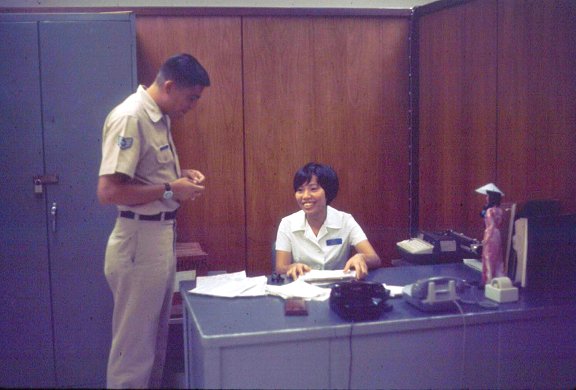 SSgt. Macias, Passenger Service representative, is shown with one of the young ladies.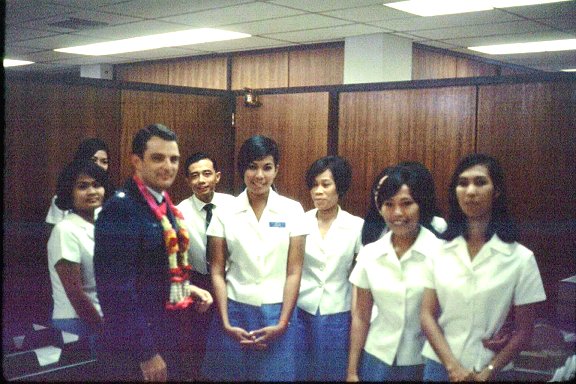 1 December 1969: Port call date for Captain James L. Wells I PCS'd to 7th Transportation Squadron, Carswell AFB, TX. That is another story entirely!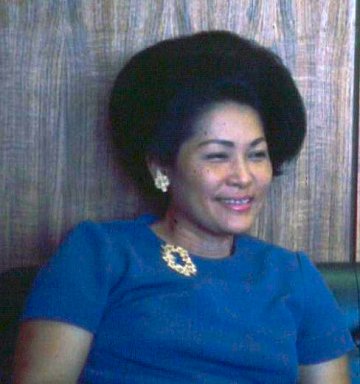 Our landlord, Madame Chariwan. She was lovely, gracious and very, very shrewd. She not only owned the building, she also owned the tourist agency and souvenir shop.